JOAN MITCHELL 1925 - 1992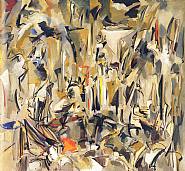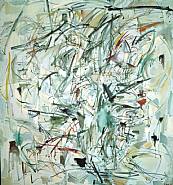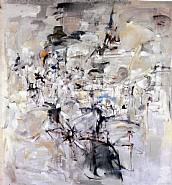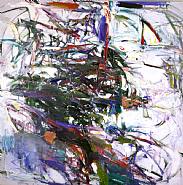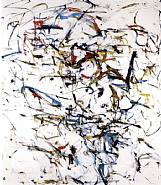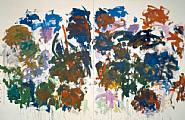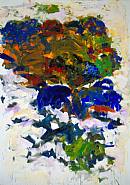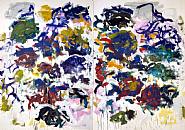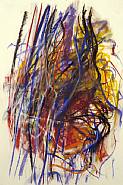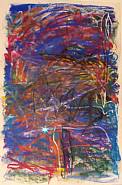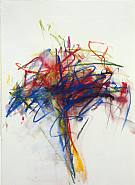 JOAN MITCHELL - 1990's
The Joan Mitchell Foundation writes on their website that:
Joan Mitchell was born in Chicago, Illinois in 1925 and died in a Paris suburb in 1992. Her expatriate years began in the late 1950s and continued uninterrupted until her passing in Vetheuil, France. She occupied a celebrated stature in the generation that succeeded Pollock and Rothko.
She declined the theoreticism of her European counterparts, and remained throughout her career the empirical American, personally accountable for her memories and emotions.
Her work is characterized in many developments from the 1950s to the early 90s shortly prior to her passing.
She usually worked on multiple panels or large scale canvases - striving to attract a natural rather than constructed rhythm from the composition, a rhythm emanating from the expansiveness of the gesture or from the unrestrained use of color and the pervasive luminosity.
The titles of her last paintings suggest the abstract valleys and empirical fields of her beloved French countryside.
In speaking of Mitchell, others tell us of her physical materiality - how she exudes the visual sentiments of nature - the objectivity of her painting, devoid of anecdote or theater and in her own words "to convey the feeling of the dying sunflower."
Joan Mitchell as an abstract expressionist composes with long curvilinear strokes or broad stains of color, contrasting warm and cool, often on unprimed canvases. Her perceptions enrich her work with a fascinating sense of the unfinished. Joan Mitchell demonstrated in painting just as in life, anything can happen.